Doing Our Part to Help Our Community
Redi actively seeks to reduce the environmental impact of being a retail-based store in a multitude of ways. Just at our start, 80% of our displays and furniture were sourced as repurposed, recycled and reused items. We also use state suggested energy efficient lighting throughout our space.
We offer public transportation incentives to our employees to reduce vehicular travel and emissions. We also host a large bike rack to encourage visitors to bike in.
We are committed to actively participating and partnering with our local community in pursuit of a safe, clean and happy city. We are excited to initiate volunteer clean up groups for our local surrounding area and to create charitable drives with the interest of benefitting local groups and programs as permissible. For local charitable organizations looking to partner with Redi please reach out to us at info@tryredi.com.
Newton Needham Chamber of Commerce Member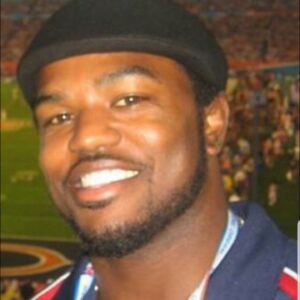 Mission statement
Being self taught, means that there can be an artist in everyone! My mission is to help and inspire the next person or generation and encourage the ones with, as well as the ones without any artistic talent. My artwork is meant to be "feel good art". It's intended to motivate and induce euphoric thought as well as thoughts of wonder, through artistic expression. Part of my mission is to enjoy myself, have fun and be free with my work. I choose to engulf myself in my passion to create and hopefully help other's experience the same!!!
Supporting Local Artist
Redi's rotating gallery is located in our lobby space which is open to the public. Our Gallery features and supports local artist.
David Edmundson is currently being featured.
I am a self taught illustrator currently living in Massachusetts, originally from New jersey. I moved to Boston in '94, where I graduated from Northeastern University and then later from the New England Institute of Art. I've been sketching all my life trying to perfect my craft.
I'm a father of two boys, and while balancing work with family can be challenging any chance I can escape into the world of art and creativity, i'll go!!! With the love and support from my family and friends, my artwork keeps me motivated and hungry. Everyday something catches my eye and with that I will always be inspired.
Known for my illustrations and precise stippling pictures, which are crafted with a fine point pen, I have evolved to now painting. In November of 2018, I began painting for the first time. I've developed a non-traditional acrylic painting technique and paint without a paintbrush, which creates depth and texture to my work which I have called "3D stipple paint".
Wayne Peterson is a woodworker and Content Creator on his YouTube Channel, Bassador Woodworking. Bassador Woodworking specializes in woodworking projects and DIY problem solving utilizing many vintage tools.
Wayne, a lifelong Massachusetts resident, has an M.S in Non-Profit Leadership from Wheelock College and works full-time as an IT Professional in Higher-Ed.